Posted by DJ Martin on 26th Sep 2023
As the air turns crisp and the leaves begin to change, it's time to start thinking about decorating for Thanksgiving. Fall-inspired autumn decor can create a warm and inviting atmosphere for your holiday gathering. Whether you prefer cozy country decor or a rustic primitive style, this ultimate guide will provide you with a variety of ideas and tips to help you create the perfect Thanksgiving ambiance. From table settings to mantel displays, we've got you covered. Get ready to transform your home into a festive autumn retreat with these beautiful fall decor ideas.
The importance of decorating for Thanksgiving
Decorating for Thanksgiving is not just about creating a visually appealing atmosphere; it's about setting the stage for a memorable and meaningful holiday celebration. Thanksgiving is a time when friends and family come together to express gratitude and create lasting memories. By incorporating fall-inspired autumn decor into your home, you can enhance the sense of warmth, coziness, and gratitude that is so closely associated with this special day.
When you decorate for Thanksgiving, you are not only creating a welcoming environment for your guests, but you are also allowing yourself to fully embrace the spirit of the season. The simple act of decorating can evoke feelings of gratitude and remind you of all the things you have to be thankful for in your life.
Moreover, Thanksgiving decor can serve as a conversation starter and provide a tangible representation of the holiday's traditions and values. From pumpkins and autumn wreaths to fall-themed table linens and centerpieces, each decorative element helps to create a cohesive theme that brings the spirit of Thanksgiving to life.
In the next section of this ultimate guide, we will explore various fall-inspired autumn decor ideas that you can easily incorporate into your Thanksgiving celebrations. From intricate tablescapes to cozy living room arrangements, we will provide you with the inspiration and guidance you need to create a truly unforgettable Thanksgiving experience. Stay tuned!
Creating a cozy fall-inspired atmosphere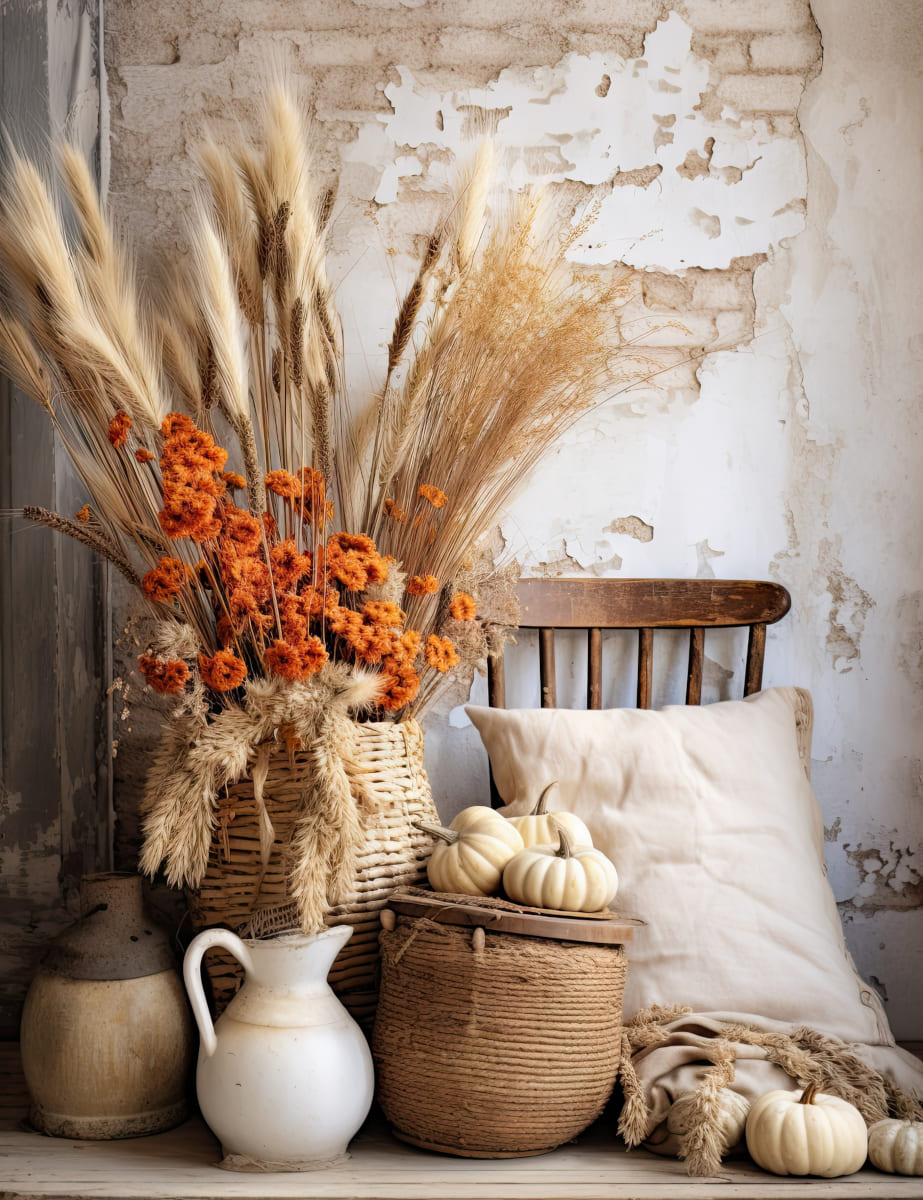 Creating a cozy fall-inspired atmosphere is an essential element of Thanksgiving decor. As the air becomes crisp and the leaves change color, it's the perfect time to embrace the warm and inviting ambiance of the season. Here are some ideas to help you create a cozy atmosphere for your Thanksgiving celebrations:
1. Warm lighting: Use candles, string lights, or soft Edison bulbs to create a warm and inviting glow throughout your home. This will not only add a touch of coziness but also create a relaxed and intimate atmosphere for your guests.
2. Textiles: Incorporate cozy textiles like soft blankets, plush pillows, and warm throws in autumnal hues such as burnt orange, deep browns, and golden yellows. These will not only add warmth and comfort but also bring a touch of seasonal charm to your space.
3. Natural elements: Incorporate natural elements like dried flowers, wheat stalks, pinecones, and branches into your decor. These elements will bring the beauty of the outdoors inside and add a rustic and organic touch to your Thanksgiving setup.
By focusing on creating a cozy and inviting atmosphere, you will ensure that your guests feel comfortable and at home during your Thanksgiving celebrations. Stay tuned for the next section, where we will dive into table decor ideas that will add a touch of elegance to your Thanksgiving feast.
Essential autumn decor ideas
In addition to creating a cozy atmosphere for your Thanksgiving celebrations, there are some essential autumn decor ideas to incorporate into your home. These ideas will help capture the essence of the season and add that perfect touch of fall charm.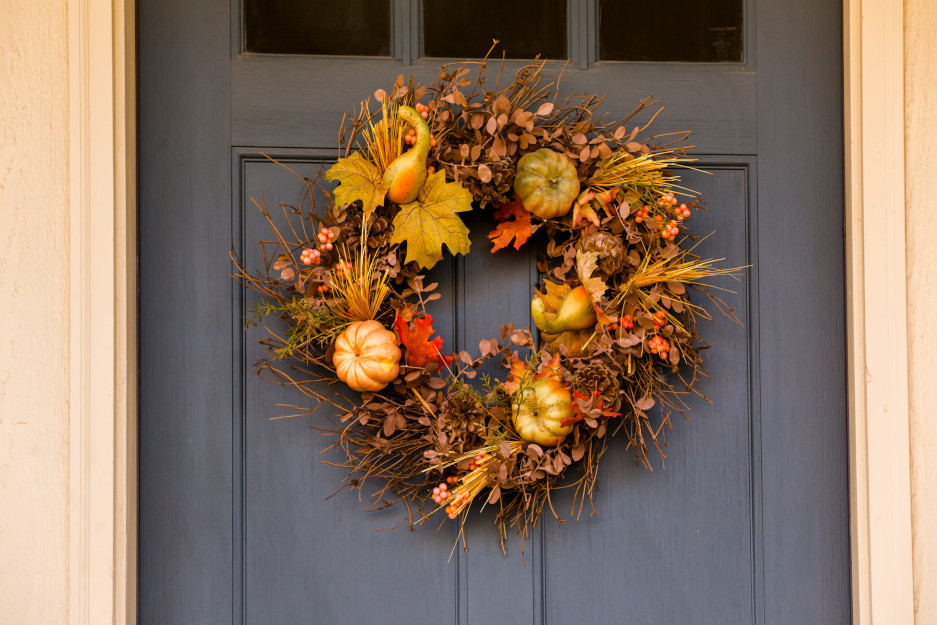 - Wreaths: Hang a beautiful autumn-inspired wreath on your front door to welcome guests with a warm embrace. Choose wreaths with fall foliage, dried flowers, or even mini pumpkins and gourds for an extra festive touch.
- Centerpieces: Create stunning table centerpieces using autumnal elements like pumpkins, gourds, and colorful fall leaves. Consider adding candles or fairy lights to add a soft glow to your dining table.
- Mantel display: Showcase the beauty of the season by arranging a fall-inspired display on your mantel. Incorporate dried flowers, autumnal garlands, and decorative pumpkins for a charming and inviting focal point in your living room.
These essential autumn decor ideas will bring the beauty of fall into every corner of your home and enrich your Thanksgiving celebrations. Stay tuned for the next section, where we will explore creative ideas for setting a festive Thanksgiving table.
Incorporating natural elements into the decor
Incorporating natural elements into your autumn decor can create a rustic and organic feel that perfectly captures the essence of the season. Here are some creative ways to bring the outdoors in: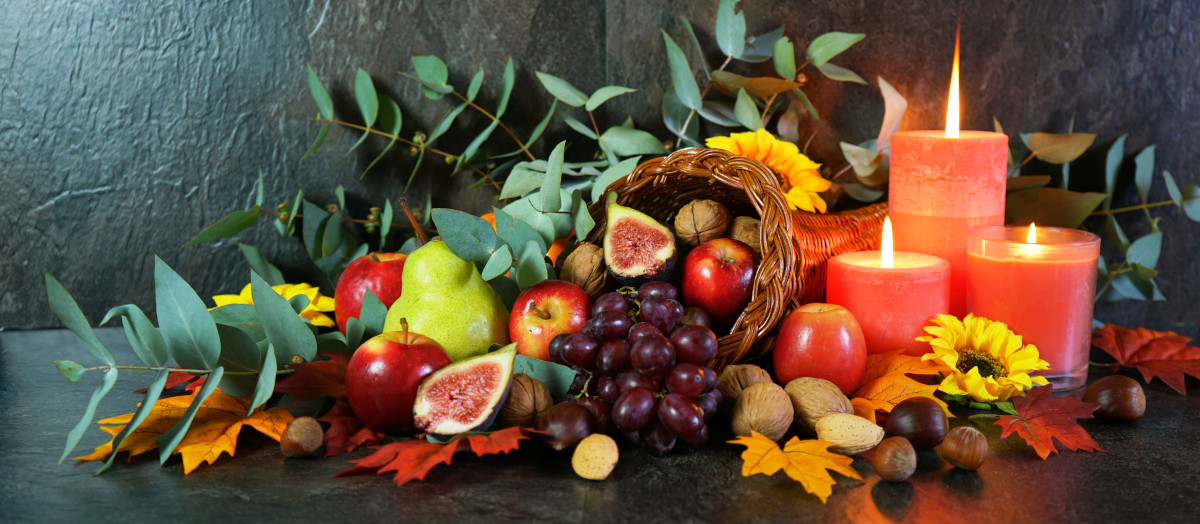 1. Harvest-inspired centerpieces: Instead of traditional floral centerpieces, consider using a mix of fresh fruits, vegetables, and foliage. Arrange a variety of apples, pears, mini pumpkins, and colorful fall leaves in a large wooden bowl or scatter them along the length of the table runner. This unique centerpiece will add a touch of whimsy and make your table feel like a bountiful harvest.
2. Pinecones and acorns: Gather pinecones and acorns from your backyard or local park to incorporate into your decor. Fill glass vases or bowls with these natural elements and place them on your mantel, coffee table, or side tables. You can also spray paint them in metallic colors like gold or silver for a more glamorous look.
3. Seasonal foliage wreaths: Create your own wreaths using seasonal foliage like branches, twigs, and colorful leaves. Attach them to a wreath frame using floral wire and adorn it with small pumpkins, berries, or ribbons for added visual interest. Hang these rustic wreaths on your front door or on the walls of your home to welcome guests.
4. Branches and twigs: Bring the beauty of nature indoors by using branches and twigs as decorative accents. Place them in tall vases or pitchers and display them in various corners of your home for a dramatic effect. You can even hang small ornaments or string lights from the branches to create a festive ambiance.
By incorporating these natural elements into your decor, you can create a warm and inviting atmosphere that celebrates the beauty of the season. Stay tuned for the next section, where we will explore ways to infuse the colors of fall into your Thanksgiving decor.
DIY Thanksgiving decorations for a personal touch
If you're looking to add a personal touch to your Thanksgiving decor, consider creating your own DIY decorations. Not only will these handmade pieces showcase your creativity, but they will also add a unique charm to your space. Here are a few ideas to get you started: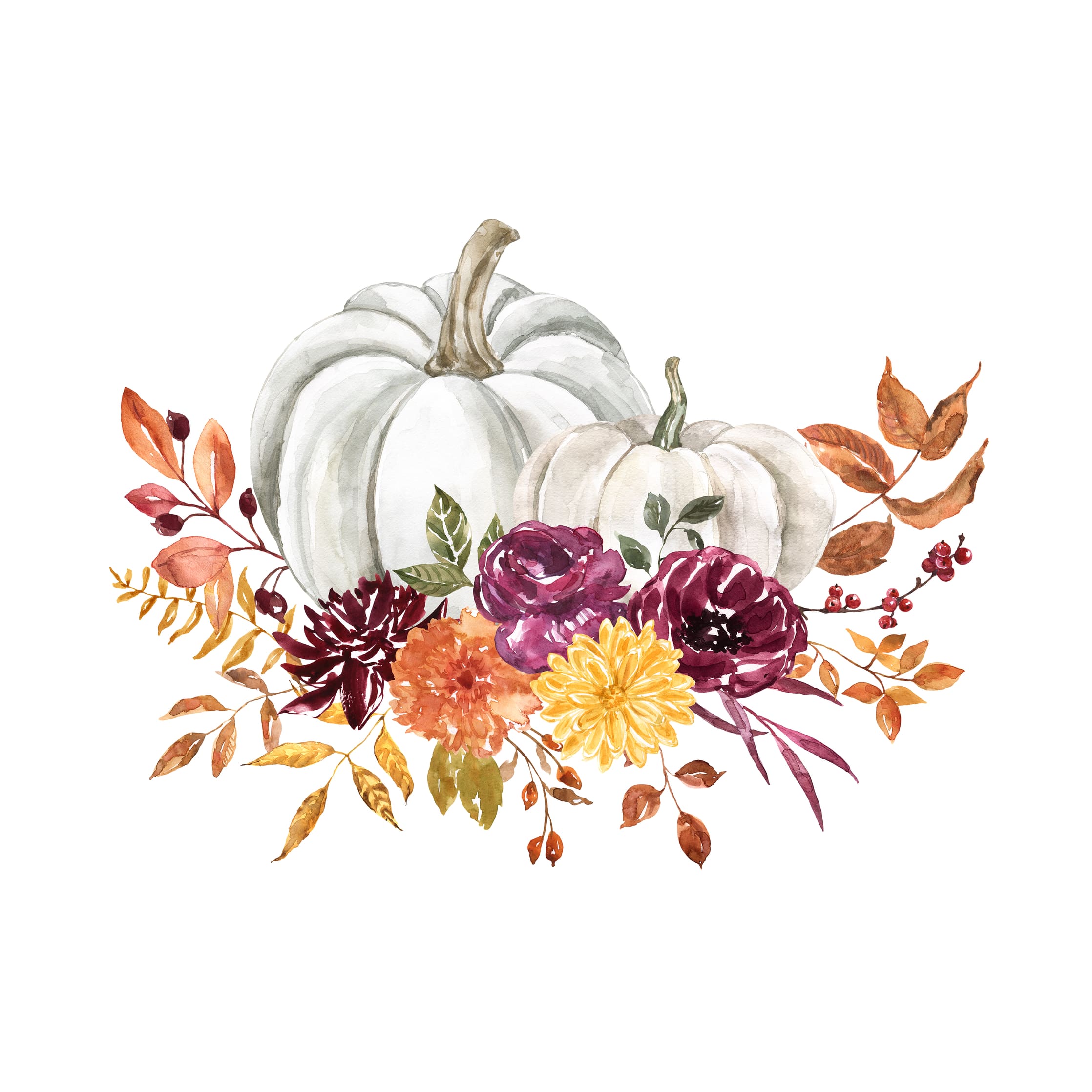 1. Give thanks garland: Get crafty with colored paper or cardstock and create a "Give Thanks" garland to hang on your mantel or wall. Cut out individual letters and attach them to a piece of twine or ribbon using clothespins or hot glue. You can also incorporate fall-themed shapes like leaves or pumpkins to add a festive touch.
2. Painted pumpkins: Instead of the traditional orange pumpkins, why not paint them in different colors to match your decor? Use acrylic paint in shades of white, metallic gold, or even bold jewel tones. You can experiment with patterns like polka dots, stripes, or even intricate designs. Display these painted pumpkins on your porch, entryway, or as a centerpiece on your table.
3. Leaf place cards: Add an elegant touch to your Thanksgiving table by creating personalized leaf place cards. Collect a few colorful leaves from your backyard and use a metallic pen or calligraphy marker to write your guests' names on them. Place these leaf place cards on each plate or attach them to mini pumpkins for a festive touch.
4. Fall-inspired table runner: Create a unique table runner using burlap or linen fabric and fabric paint. Cut the fabric to your desired length and width, and then use stencils or freehand techniques to paint fall-inspired designs like leaves, acorns, or turkeys. This personalized table runner will instantly elevate your Thanksgiving table setting.
By incorporating these DIY decorations into your Thanksgiving decor, you'll not only infuse your space with your personal style but also create memorable pieces that will be cherished for years to come. Stay tuned for the final section, where we will discuss tips for creating a cozy and inviting ambiance for your Thanksgiving gathering.
Tips for a well-balanced and cohesive decor theme
When it comes to decorating for Thanksgiving, creating a well-balanced and cohesive decor theme is key to a visually pleasing space. Here are a few tips to help you achieve this:
1. Choose a color palette: Start by selecting a color palette that reflects the warm and inviting tones of autumn. Consider shades like deep reds, oranges, yellows, and earthy browns. Incorporate these colors throughout your decor, from the table linens to the accents on your mantel.
2. Stick to a theme: To create a cohesive look, it's important to stick to a specific theme. Whether you prefer a rustic farmhouse style, a modern minimalist approach, or a more traditional aesthetic, choose a theme and carry it throughout your entire space. This will tie all the elements together and make your decor feel intentional.
3. Mix textures: Adding different textures to your decor can create visual interest and depth. Consider incorporating cozy fabrics like faux fur, knitted blankets, or velvet pillows. Combine these textures with natural elements like wood, twigs, and dried wheat for a balanced and harmonious look.
4. Use repetition: Repeating certain elements throughout your decor can help bring everything together. For example, if you choose to incorporate pumpkins into your decor, use them in various sizes and colors in different areas of the room. This repetition will create a cohesive and polished look.
Remember, the goal is to create a space that is visually pleasing and reflects the warm and inviting spirit of Thanksgiving. By following these tips, you'll be well on your way to achieving a well-balanced and cohesive decor theme for the holiday.
Final thoughts on creating a memorable Thanksgiving ambiance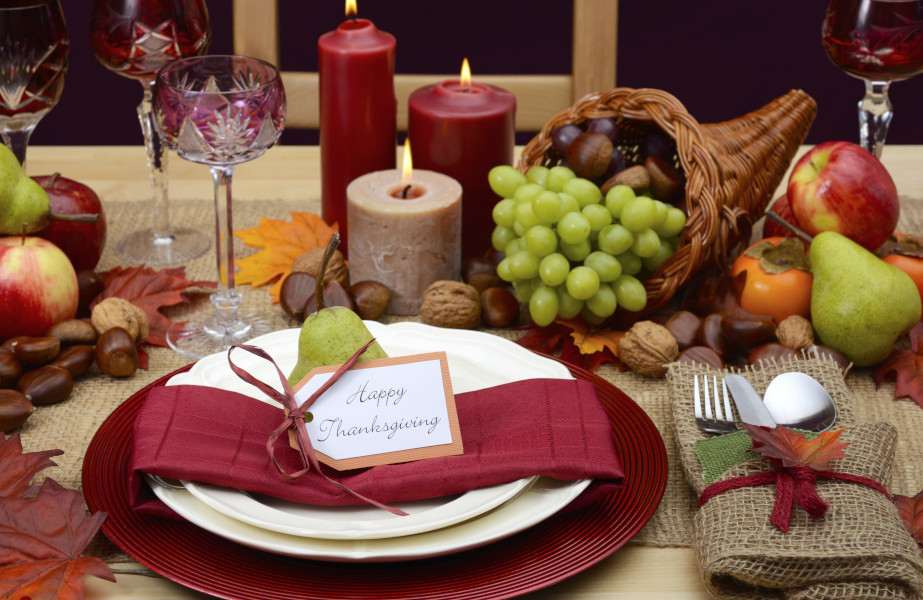 Creating a memorable Thanksgiving ambiance goes beyond just the decorations. It's about setting the right atmosphere and creating a space where your loved ones can gather and feel welcome. Here are a few final tips to help you achieve this:
1. Lighting: Good lighting is essential in setting the mood for any gathering. Consider using soft, warm lighting in your space, such as candles or string lights. This will create a cozy and intimate ambiance.
2. Scent: Don't forget about the power of scent in creating a memorable Thanksgiving experience. Consider using fall-inspired candles or diffusers with scents like cinnamon, pumpkin spice, or apple pie. The inviting aroma will enhance the overall atmosphere.
3. Music: Set the tone with some festive music. Create a playlist filled with your favorite Thanksgiving tunes, or opt for soothing instrumental music. The right soundtrack will add a touch of warmth and joy to your gathering.
4. Personal touches: Lastly, don't forget to add personal touches that reflect your style and personality. Consider incorporating family heirlooms, handmade decorations, or personalized place settings. These small details will make your Thanksgiving decor feel more meaningful and special.
By following these additional tips, you'll be able to create a truly memorable Thanksgiving ambiance that will be cherished by your loved ones for years to come. Happy decorating!