Posted by Primitive Country on 18th Oct 2017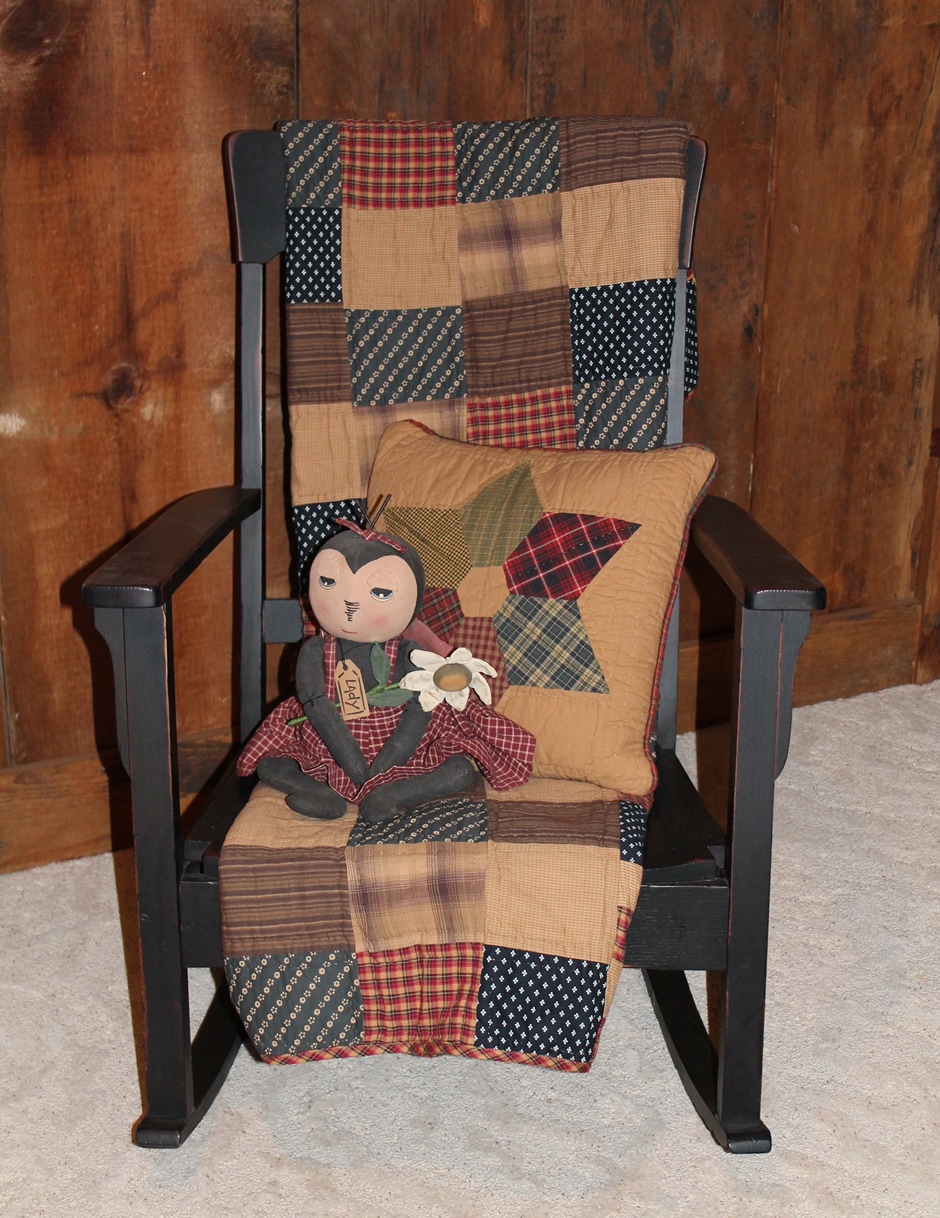 Our subject today is simple country decor, to often in life we over think things. When it comes to primitive or country decorating you can keep it simple. For example grandpa's old rocking chair is about a generic as a wooden rocker can get, it has very little monetary value. Still when it was auctioned off it brought a fair price at the family sale, I guess sentimental value counts for something.
Now that the battered old rocker has a new home, what to do with it is the question. Should one put it back into service or simply use it for a decor piece? Should one leave it in its original condition or should one fully restore it? Since it was in poor condition we opted to restore it, few repairs to the seat and a new finish restored it to country decor quality.
Add to the old rocker a family heirloom quilt or purchase an imported country decor throw and a pillow to match. Throw in a primitive rag doll for good measure and you have transformed a broken down family heirloom into a serviceable, country decor focal point.