Posted by Primitive Country on 18th Oct 2017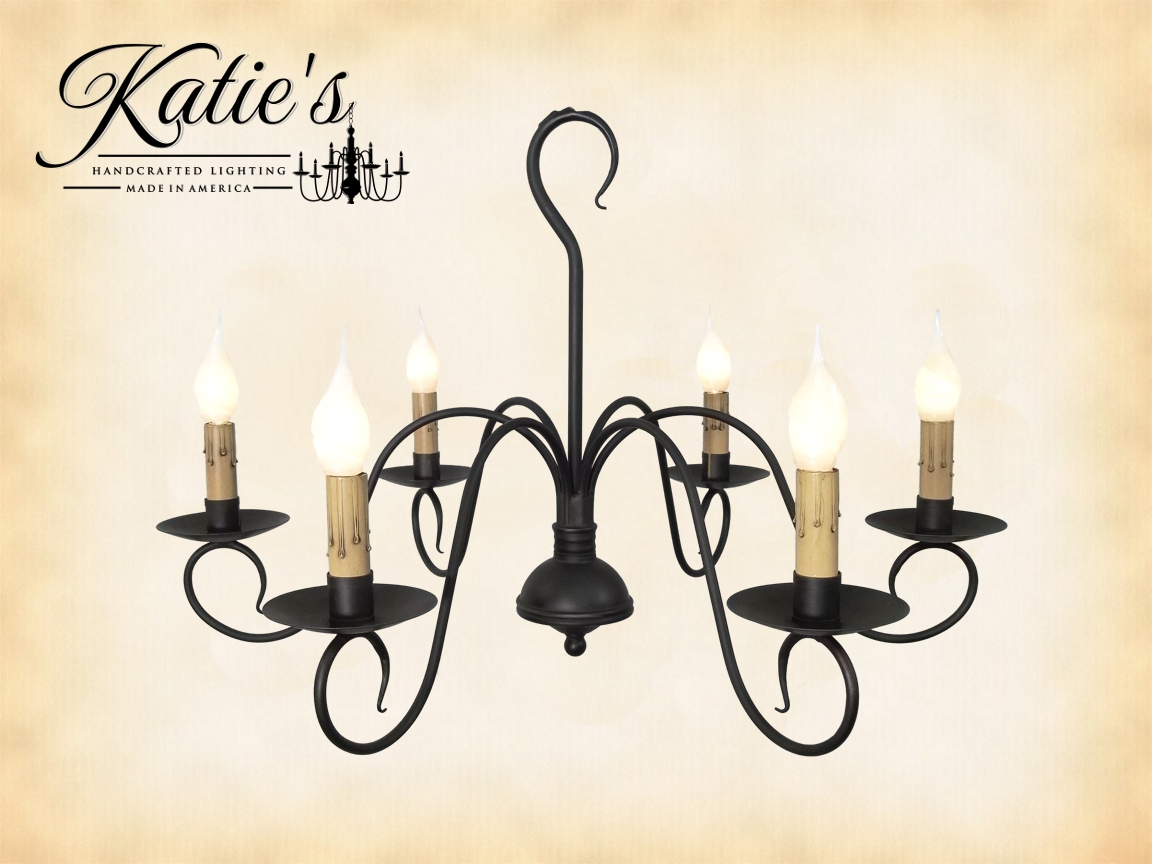 Our selection of lighting features primitive and rustic styles that will help you transform any house into a warm and charming home. All our primitive lighting by Katie's is crafted by hand, made in the USA, and will compliment any home décor scheme.
About our Rustic and Primitive style lighting
Perfect for colonial homes, country homes and cottages, our collection of primitive lighting will illuminate your home with warmth & beauty. Expert craftsmen forge our metal chandeliers by hand, from the highest quality steel available. Each fixture is then finished with an aged black finish, giving it the look and feel of a wrought iron chandelier from centuries past.
For a truly authentic look, each wood chandelier is hand painted, evoking the beauty and craftsmanship of a bygone era. Because our fixtures are made by hand, each fixture has slight differences that give it unique charm and character. Wooden chandeliers are available in a large assortment of color combinations and finishes. Smooth hand rubbed finishes for elegant beauty, or crackle finishes for an authentic primitive look.
We invite you to browse our collection of Katie's Handcrafted Lighting to find the perfect primitive lighting fixture for your home.