Posted by American Lighthouses on 10th May 2019
The Montauk Point Light is the oldest lighthouse in the state of New York. This lighthouse is located on the far eastern shore of Long Island, in the town of East Hampton. The lighthouse was named after the Montauk tribe. Many years before the lighthouse was built, the Montauk tribe would start fires on Montauk Point to call others to their meetings.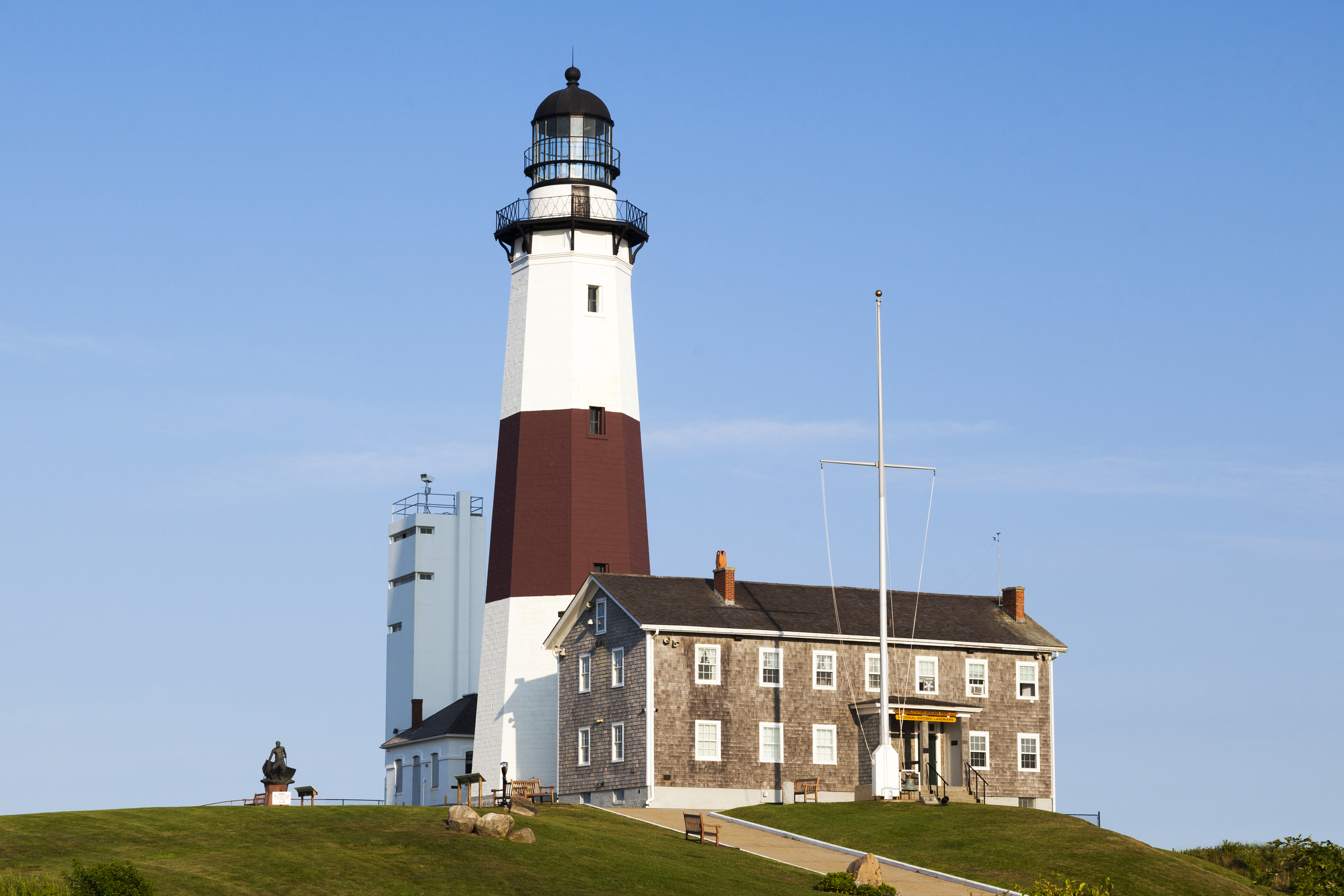 Our first President, George Washington, was the one who ordered the construction of the lighthouse, in 1792. Construction was started a few years later on June 7th 1796, by John McComb Jr, and on November 5th the lighthouse along with the keeper's house was completed. However, the lighthouse was not lit until April of the following year.
In 1858 through 1860 there were some changes made to the Montauk lighthouse. First of all, a Fresnel lens was put in, which enabled the light to flash every two minutes. Then renovations where made on the lighthouse including, increasing the height from eighty feet to a little over one hundred ten feet tall. Also, a new building was built for the lighthouse keeper. The reason for the renovations was to bring it up to the standards of a first order light station.
Additional features where added as time went on. In 1873 a fog signal was installed. In 1899 a reddish brown daymark stripe was painted on the lighthouse to help guide ships during the day hours. Before the lighthouse would have been black and white in color, so this stripe helped it stand out better. Then in the early 1900s a new Fresnel lens was installed, and instead of the flash being every two minutes it flashed every 10 seconds.
In 1940 electric ran the lighthouse, and early in 1987 it became automated. Today the lighthouse property belongs to the Montauk Historical Society. In 2012 the Montauk lighthouse became only the 12th lighthouse to become a National Historic Landmark in United States history. It became a historic landmark due to is importance to New York and because of the important role it played in international shipping. It also is the fourth oldest active lighthouse in the United States.