Posted by American Lighthouses on 1st Jul 2019
One of the most well-known lighthouses on the Great Lakes is the Marblehead Light. This lighthouse is the oldest lighthouse in continuous operation on the Great Lakes. It dates all the way back to 1822. The Marblehead lighthouse sits on the Marblehead Peninsula, which is located in Ohio, beside Lake Erie. The coast of the peninsula is made up of limestone rocks, which have helped this lighthouse survive through history. Marblehead means "marble headland". Limestone is sometimes incorrectly called marble so this is probably how it got its name.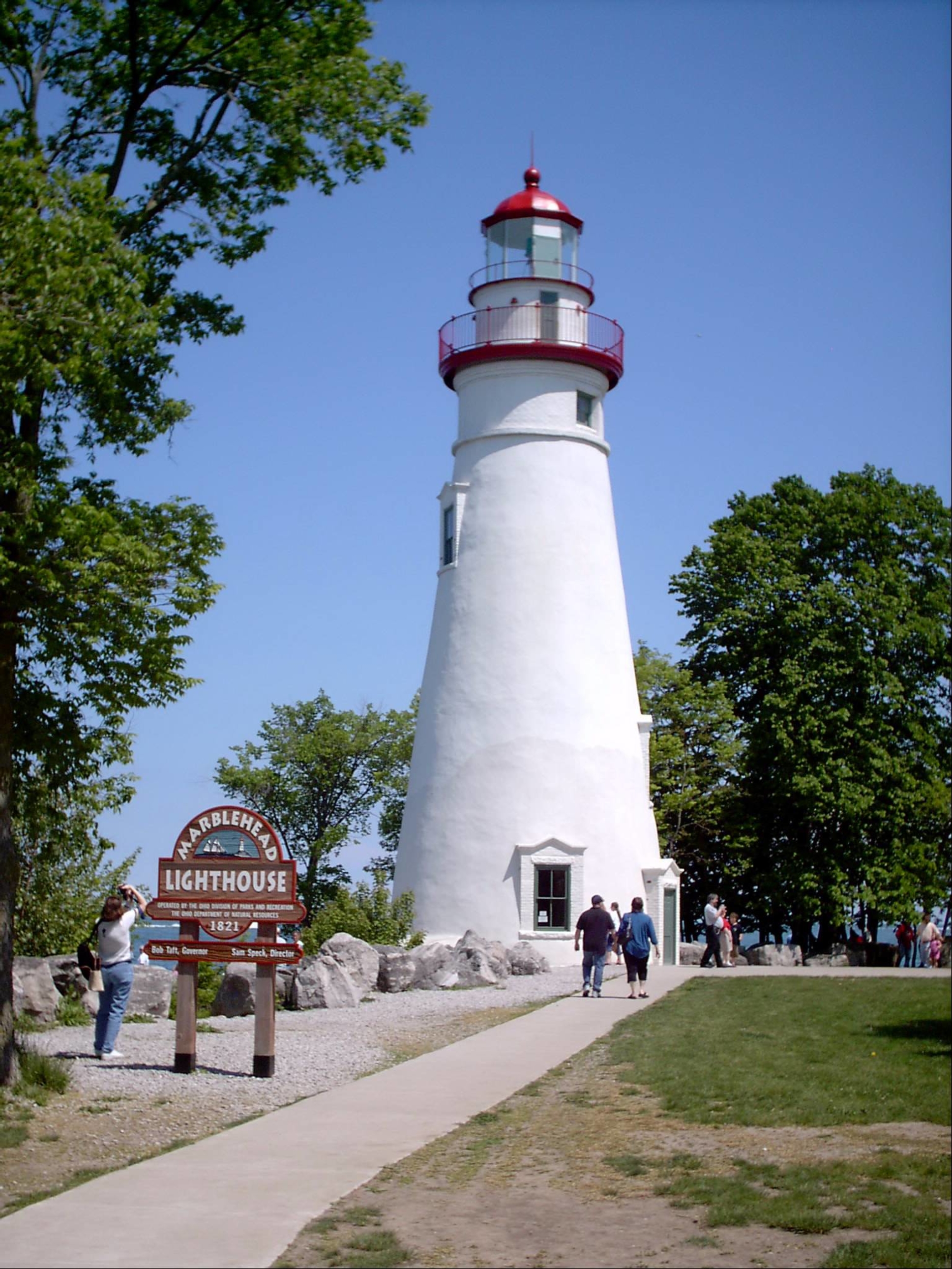 In 1819 the United States Congress approved the building of the lighthouse. A man by the name, William Kelly, built the lighthouse, and he constructed it out of the local limestone. The tower was built to fifty feet tall. The base of the lighthouse is twenty-five feet in diameter with walls five feet thick at the bottom and two feet thick at the top of the tower.
The first light was produced by thirteen whale oil lamps. In 1858 the lamps where replaced by one multi wicked lamp and a fixed Fresnel lens. 1897 through 1903 a watch room and new lantern room were added, which increased the height of the lighthouse by fifteen feet. Also, during this time, a new Fresnel lens was but in. This new lens allowed the light to flash every ten seconds. In 1923 electricity replaced the kerosene that was being used at that time to power the light.
In 1946 the United States Coast Guard took over the tasks of the lighthouse. Prior to that the Marblehead lighthouse had around fifteen different keepers. In 1958 the lighthouse was automated, and also it received a new stucco coat on the outside of the tower.
In 1972 the Ohio Department of Natural Resources started taking care of the property on which the lighthouse is on, and in May of 1998 ownership of the Marblehead Lighthouse was turned over to them. To this day the Coast Guard operates and maintains the light, However the light has been upgraded to a LED light that sends out a green flashing signal every six seconds.