Posted by American Lighthouses on 1st Jul 2019
The Cape Henry Lighthouse is a lighthouse at Cape Henry, the landform marking the southern entrance to Chesapeake Bay in the U.S. state of Virginia. Cape Henry stands at the juncture of Chesapeake Bay and the Atlantic Ocean, and is the entry point to the ports of Norfolk, Newport News, Baltimore, and Washington, D.C. The location has long been known for the large amount of ocean-going shipping traffic for the harbors, its rivers, and shipping headed to ports on the bay.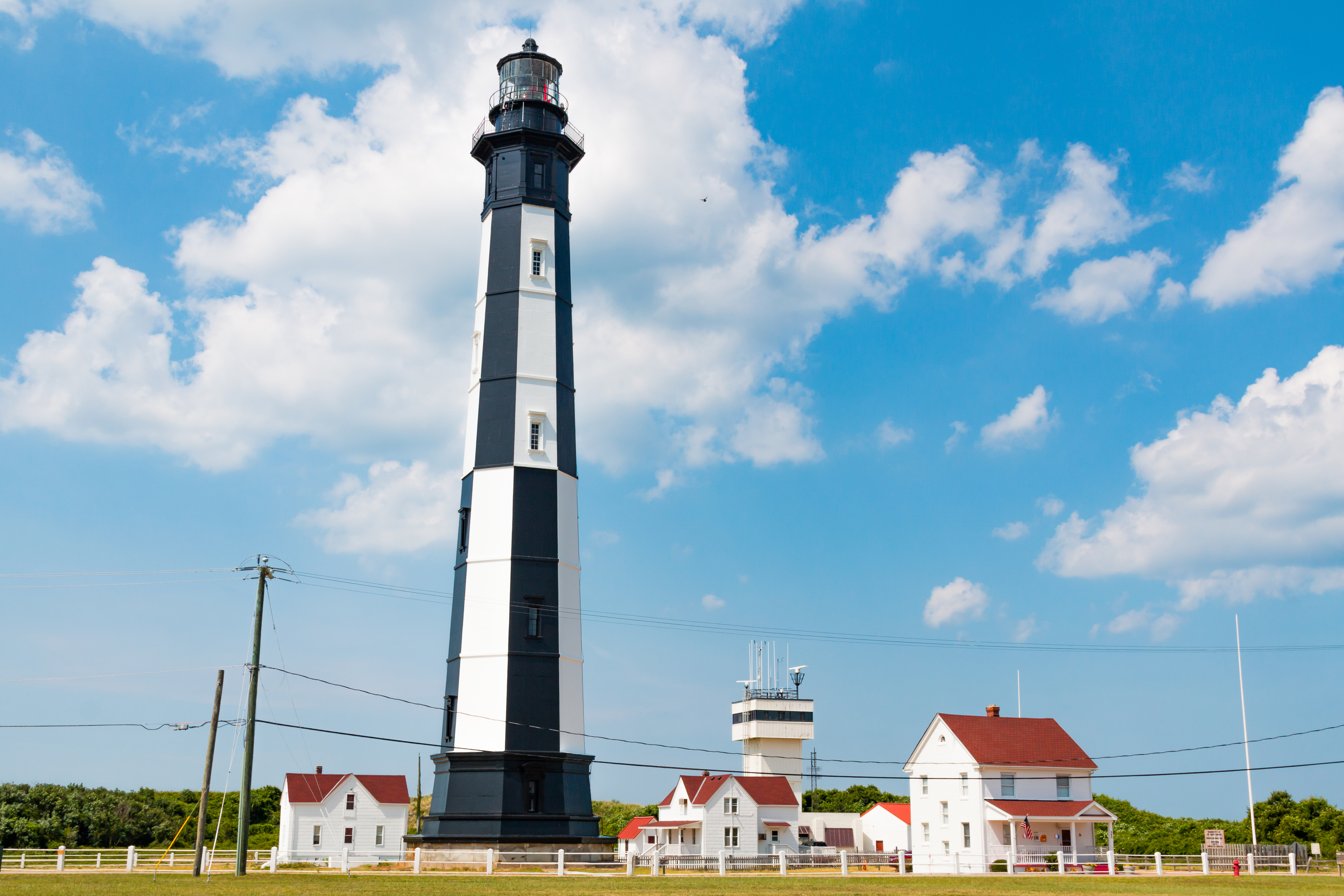 There are two lighthouses standing approximately 350 feet from each other, so when you visit Cape Henry you will see not one lighthouse, but two!
The Old Cape Henry Lighthouse is a beautiful 18th century lighthouse built in 1792 and it is 26 feet in diameter at its base, and 16 feet at its top. It was built with Aquia Creek sandstone that was gathered from the same Virginia quarries that provided material for Mount Vernon, the U.S. Capitol Building, and the White House. In 1881, after concerns arose about the stability of this lighthouse, a second lighthouse was built. The old Cape Henry Lighthouse remained standing acting as a daylight marker for triangulation. Today this old Cape Henry Lighthouse is owned and operated by Preservation Virginia. The original lighthouse was the first construction project authorized by the new United States under its fledgling Constitution. It was built by John McComb Jr. and was completed in October of 1792. This lighthouse is opened to the public on a seasonal schedule where you can climb to the top of its 191 stairs just steps away from the coast and catch beautiful views of the Chesapeake Bay Area.
The new lighthouse is 157 feet tall and was built of cast iron and wrought iron. It has a more powerful first-order Fresnel lens than the former lighthouse. The new tower was first lighted on December 15, 1881. This lighthouse, painted black and white, is maintained and operated by the U.S. Coast Guard, has been automated and remains in service today. It is not open to the public.
Visit Virginia Beach to see the old and new, stone and cast iron structures standing next to each other on the coast.