Posted by Primitive Country on 18th Oct 2017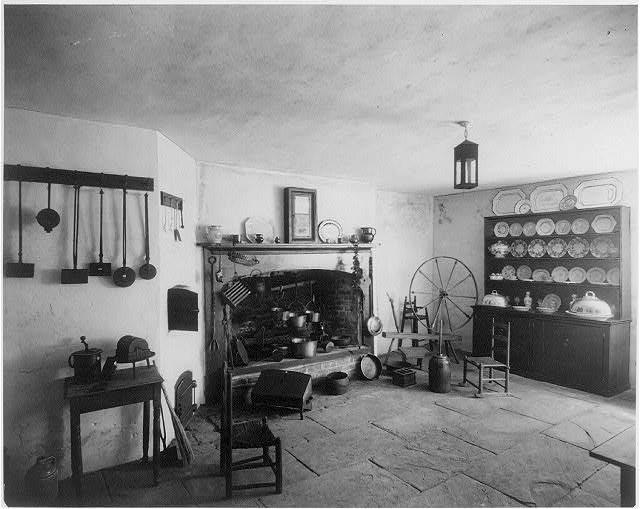 Country Decor and wood have been synonymous for hundreds of years, in fact history reveals designers and architects were using wood to accomplish aesthetic designs thousands of years ago. Wood is both strong and economical while being unmatched in versatility and beauty, this makes it attractive to both the architect and the home decorator.
With wood readily available and easy to work with early colonists handcrafted much of their furniture. Though initially these pieces may have been simple and rather primitive, in just a few decades some Early American home furnishings began to mirror their European counterparts.
The Library of Congress contains documents that reveal 1800's American made wooden furniture and décor with elaborate carvings and extensive detailing. While fashionable furnishings may have been available, the serviceable primitive décor was still the most commonplace.
Today home owners and designers pay tribute to our heritage by incorporating authentic Colonial Era wood furniture or handcrafted primitive reproduction furniture into their country décor scheme. An antique pie safe or a primitive reproduction Hoosier hutch make a great focal point in a kitchen or dining area.
Wood played an early a role in colonial lighting, in the earliest years pine knot torches served as the most common source of light in the home. Eventually these torches gave way to candles, oil lamps, gas lighting and then electric lights.
With a transition from gas lighting to electric lights again it became more practical to bring the versatility or wood into the lighting industry. Simple wood fixtures and extravagantly carved wooden chandeliers began to be mainstays in home décor. Today there are some great reproduction wood chandeliers available from lighting handcrafters like Irvin's Tinware, Lt. Moses Willard and Katie's Light House.
For practical reasons during the 1700-1800's there were many tools and household items constructed from wood, in our era these items make great country décor accent pieces. For instance take an old wooden bowl, it was once a serviceable necessity, now it is well worn, cracked and rather homely looking.
This piece will make a great centerpiece for a table or counter, just add a bit of lemon oil to the wood to restore its luster. Next place a wreath and a candle in the center of it and you have a lovely centerpiece that serves as a reminder of simpler times.
Keep your eyes open at auctions and yard sales for old wooden shutters, wooden pails, wood utensils, wood crates, kegs and just about anything wooden can be used in your country decor scheme.