Posted by Primitive Country on 16th Oct 2017
Best Country Christmas Decor Store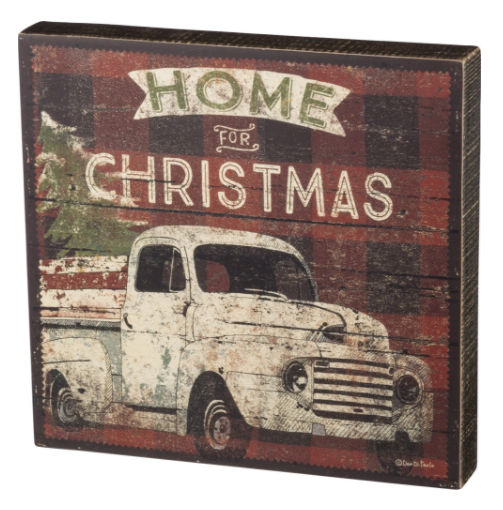 Celebrate the holidays with your favorite primitive Christmas décor, giving your home a warm country Christmas atmosphere or a festive cottage Christmas appearance. It's the most wonderful time of the year, time to bring your house alive with country and primitive Christmas décor accented with the vibrant reds and greens of holly, not to mention the pines and poinsettias.
Whether you enjoy the blue and rose of a colonial Christmas, the whites of a cottage Christmas or the traditional colors a of a country Christmas you can add a touch of primitive Christmas décor to each. Primitive Christmas décor reminds us of the days gone by and the memories we treasure, while country Christmas décor gives a cozy relaxing atmosphere.
Give your home a country style Christmas by placing candle light in every room; electric candles are ideal and safe too. Add primitive Christmas signs to the wall or table tops. Open stairways, fireplace mantles and doorways are great places for garlands and lights, ribbons and bows. Add some ornaments and popcorn strings to create a warm country Christmas feel. Ornaments are a small but a lovely part of the holiday celebration, as they sparkle on the tree it brings to mind all the fond memories each Christmas season has been.
Add some spruce and pine Christmas picks to your displays, and add some wooden candy canes throughout, adding an extra touch of holiday cheer. Don't forget to add the true meaning of the season by placing a nativity set among the garland and berry picks. Inspirational country Christmas signs such as "Jesus Is The Reason For The Season" complete the scene and reflect the greatest gift of all.
Cottage & Country Christmas Plate with Primitive Christmas Decor
As the hustle and bustle of the season continues and you are putting the finishing touches to your décor add some cottage Christmas and country Christmas plates of different sizes throughout each room. Plates are a great décor piece because they can be changed from Christmas to winter after the holidays.
Snowmen also add a neat look to your decorations, so whether creating a country home Christmas or a cottage Christmas remember to include your favorite Christmas snowmen. Use your primitive Christmas décor old and new alike to create the country Christmas that expresses the warm holiday hospitality of your home.
Merry Christmas