Posted by Primitive Country on 25th Feb 2018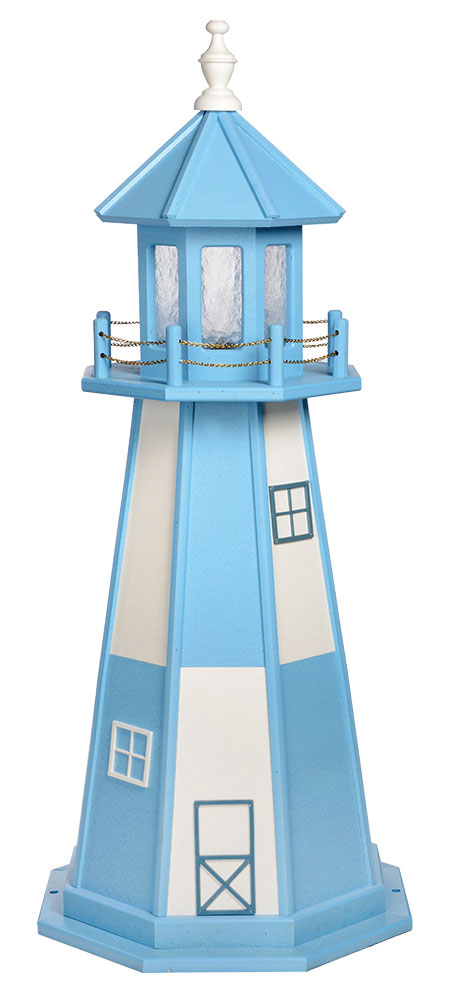 Tired of the standard run of the mill colors on your poly and wood lawn & garden, outdoor decor accessories? Here at Country Living Primitives we are excited to announce that we are putting COLOR back into yard ornaments with a brand NEW lineup of colors for our garden lighthouses. We are now offering 14 colors on all our wood and poly lighthouses. In addition to the traditional black, white, red, blue, green line up we have added more neutrals with the addition of weatherwood & cedar. For those who enjoy bright colors we now offer Aruba Blue and Powder Blue.
Our Amish Handcrafted line of poly, outdoor, garden lighthouses now feature 9 new premium colors. Lime green, purple, bright orange, pink, lemon yellow and a warm shade of blue is sure to add a splash of color to your landscape. These colors are being introduced on our 2 foot - 5 foot models.
Want the durability of poly but desire the look of textured wood? Problem solved, we now offer poly lumber with the look and feel of wood. This maintenance free product is built to last a lifetime, while having wood grain texture and character. We are offering this new product on our garden lighthouses in 3 colors, birchwood, driftwood, and mahogany.