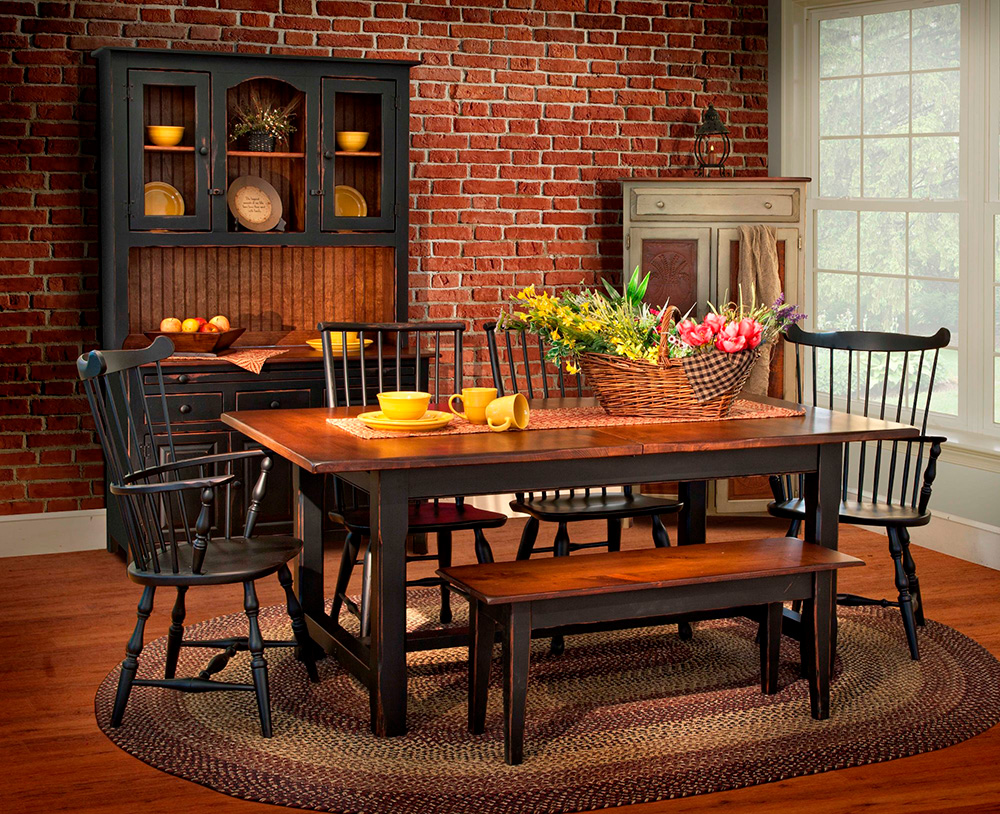 Vintage Creations By Sam rustic pine handcrafted furniture is available unfinished, stained, painted, or a combination of the two; we offer three different finish looks, distressed, antique, or milk paint to accommodate your personal taste.
There are several differences between distressed, antique, and milk paint finishes. Because of the tremendous amount of time in giving your primitive pine furniture an antique look it will naturally cost more than the distressed finish. However you will also be getting a piece of furniture that has a more primitive antique look.
Our milk paint finish is organic, nontoxic, environmentally safe and durable. It also is the most historically accurate of our finishes, for those who truly want a finish which represents Early America.
Handcrafted Furniture Distressed Finish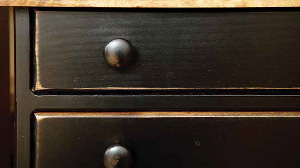 Our Distressed Finish starts with our high quality finishes, which a given lightly rubbed edges & wear spots to create a time worn feel. The distressed finish is then sealed with a satin clear coat.
Handcrafted Furniture Antique Finish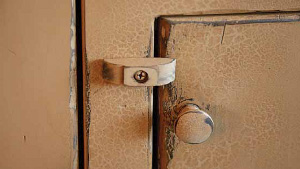 Our Antiqued Finish allows you to create an antique of yesteryear. The antique finish has a very old, gracefully aged appearance with worm holes, cracks, a bit of crackle and heavy wear spots often revealing another color underneath the top coat of finish. Antique finish tends to darken lighter colors and is topped with a coat of dull pre-crystalized varnish to protect the crackle and preserve the antique look.
Amish Handcrafted Milk Paint Finish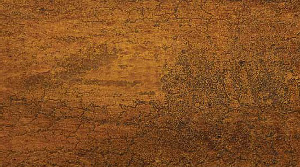 Our Milk Paint Finish is a hand brushed, slightly crackled finish and top coated with hand rubbed wax. Milk Paint is organic, nontoxic, environmentally safe and durable. It is made from natural materials such as milk, clay, lime, etc. and tinted with earth pigments. This is the finish that was used in the Early American times.
Milk Paint is great for any room in your home and tough enough for hotels and restaurants. Today milk paint is still being used by artists, architects and designers striving for a look that is authentic, durable and beautiful.
If you like a stained look rather than any paint colors, we have just the finish your looking for, choose our Antique finish, then choose one of our stain colors, Michaels Cherry, Special Cherry, Heritage, or Honey Pine. This finish has the stain appearance because it is stained but then the finish is antiqued to give it an aged appearance.
Our most attractive pieces of primitive pine furniture have a 2-Tone finish. 2-Tone finish means you choose two finishes the paint color you want and a stain color. The paint color is the most dominate with the stain color on the top and/or inside to accent your color choice.
Our color choices are reminiscent of simpler times... adding warmth and charm to any home.
| | | | | | |
| --- | --- | --- | --- | --- | --- |
| | | | | | |
| Antique Barn Red | Antique Black | Antique Blue | Antique Butter Cream | Antique Green | Antique Mustard |
| | | | | | |
| Antique Rustic Pumpkin | Antique Sage Green | Antique Slate Green | Antique Taupe | Antique Michaels Cherry | Antique Special Cherry |
| | | | | | |
| Antique Heritage | Antique Honey Pine | Distressed Barn Red | Distressed Black | Distressed Blue | Distressed Butter Cream |
| | | | | | |
| Distressed Green | Distressed Mustard | Dist. Rustic Pumpkin | Distressed Sage | Distressed Slate Green | Distressed Cream White |
| | | | | | |
| Distressed Taupe | Distressed Heritage | Distressed honey Pine | Dist. Michaels Cherry | Dist. Special Cherry | |
| | | | | | |
| MP Colonial Mustard | MP Lamp Black | MP Lexington Green | MP Onion Snow White | MP Pilgrim Barn Red | MP Soldier Blue |
| | | | | | |
| | | | | | |
Have questions or need help choosing a finish? Please Call 484-388-1508 For Assistance.